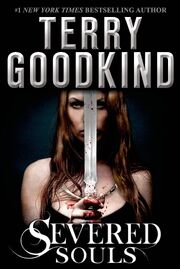 Severed Souls is Terry Goodkind's 17th novel, and is the third in a new series about Richard and Kahlan. The book starts off where the previous novel, The Third Kingdom, left off. It is followed by Warheart. Severed Souls was released as a hardcover copy on August 12, 2014.
Resources
[
]
Wizard's Rule
[
]
Main Article: Wizard's Rules
There have always been those who hate, and there always will be.
Characters
[
]
Here is a list of Characters who appear in Severed Souls:
Creatures
[
]
External links
[
]